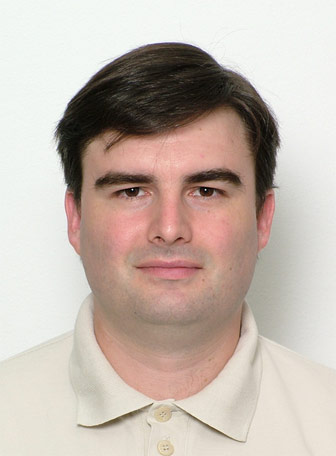 I am Vojislav Ilić, an experienced Drupal developer with expertise in module development, theming and site building. In most projects I participated by developing new and maintaining existing functionalities, as well as solving problems in order to fulfill client's needs. I am great at front and back end developing. During my career I have been involved in numerous multi-language (Internationalization) and e-commerce (Ubercart) Drupal projects. In addition to these professional qualifications, I have strong organizational and communication skills.
This is my working biography:
PROFILE
6 years of experience in Drupal: module development (2), theming (4), site building (6), and 13 years of experience in web design.
Development of 15 Drupal modules and 50 themes.
Efficient customization of over 100 themes and implementation of over 120 contributed modules.
Experienced in:

back end: PHP, MySQL, JSON, Regex
front end: HTML, CSS (Blueprint grid system), jQuery, RTL design
configuration management: Git
bug tracking system: Redmine
web server: Apache
OS: Linux (Ubuntu and CentOS), Windows (XP and W7)
applications: Drush, IDE NetBeans, Adobe Photoshop
misc: i18n, SEO, cPanel/WHM, Webmin

Comfortable in working with content written in Cyrillic, RTL (Arabic and Hebrew), East Asian scripts (Japanese, Chinese and Korean).
Effective project and time management, with ability to envision both processes and results.
Good interpersonal skills with proven ability to work well with clients and colleagues.
WORKING EXPERIENCE
Senior web developer
TIEkinetix (May 2014 – present)
Working as PHP developer on Drupal related projects.
Drupal developer
Freelance (Sep 2013 – May 2014)
Working as a freelance Drupal developer, themer and site builder for various clients worldwide.
Drupal developer
Diwanee corp. (Sep 2011 – Aug 2013)
Working as a Drupal developer, themer and site builder in digital media company for leading Middle East female lifestyle portal Yasmina.com
Job content included:

developing and improving custom modules according to business requests
converting PSD mock-ups to Drupal themes for desktop and mobile devices
configuring more than 90 contributed modules (Views, Panels, DS, etc)
resolving reported bugs on daily base
Accomplishments:
Improving existing site to become a leader among similar portals.
Complete site revamp which resulted in five times more advertisement take-over campaigns.
Improved user experience which resulted in significant lower bouncing rate and increased page view per visit.
Improved back-end to become easy for use and more productive for editors and journalists.
Drupal themer and site builder
Mikos doo (Mar 2011 – Aug 2011)
Working as a Drupal themer and site builder in software division on developing web sites for US independent insurance agents.
Job content included applying customized in-house developed features for insurance market and developing Drupal themes from PSD or HTML templates.
Co-founder
123sajt (Sep 2007 – Mar 2011)
Working as a project manager, web designer and developer, Drupal and osCommerce themer and site builder, server administrator and customer support in web agency on web production and hosting for various clients.
Job content included system analysis, business requests implementation, customer relationships, security and quality assurance.
Web designer and site builder
Freelance (Jul 2001 – Sep 2007)
Working as a freelance developer on creating web sites for small business companies and individuals.
Job content included business requests analysis and implementation, server administration and customer relationships.
LANGUAGES
Serbian – native language, English – fluent level, German - a little